"Noah Alila" named and delivered the largest container ship built in South China
Date: |
Author: Site Editor
|
Visit: 57
The MSC16000TEU container ship No. 1, built by Guangzhou Shipbuilding International, a subsidiary of China State Shipbuilding Corporation, and China Shipbuilding Industry and Trade Co., Ltd., was named and delivered in Nansha, Guangzhou on the 24th.

(Image source: China News Service)
The ship has a length of 366 meters, a molded width of 51 meters, a molded depth of 30.2 meters, and a design draft of 14.5 meters. It can carry up to 16,616 standard containers. It is currently the largest tonnage container ship built in South China. At the naming ceremony, the naming guests named the ship "MSC NOA ARIEILA (MSC Noah Alila)".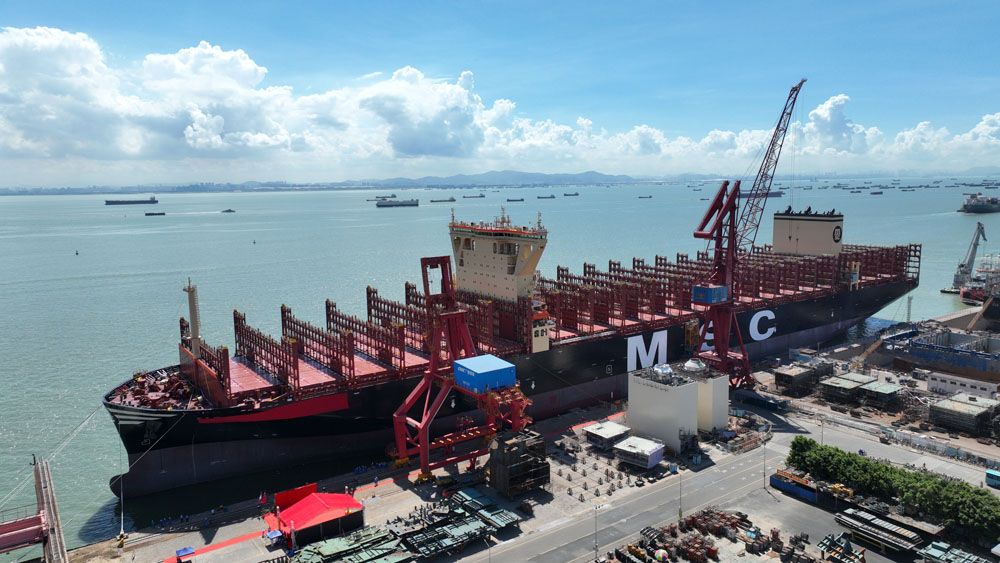 (Image source: China News Service)
As the latest generation of large container ships, the ship is equipped with a desulfurization and denitrification system to meet the latest environmental emission standards. It is also equipped with the world's leading air drag reduction system, which can reduce navigation resistance and effectively improve fuel efficiency.

The scene of the handover signing ceremony.
(Image source: China News Service)
(If there is any infringement, contact to delete.)