APM Terminals Callao receives largest capacity container ship to ever berth in Peru
Date: |
Author: Site Editor
|
Visit: 88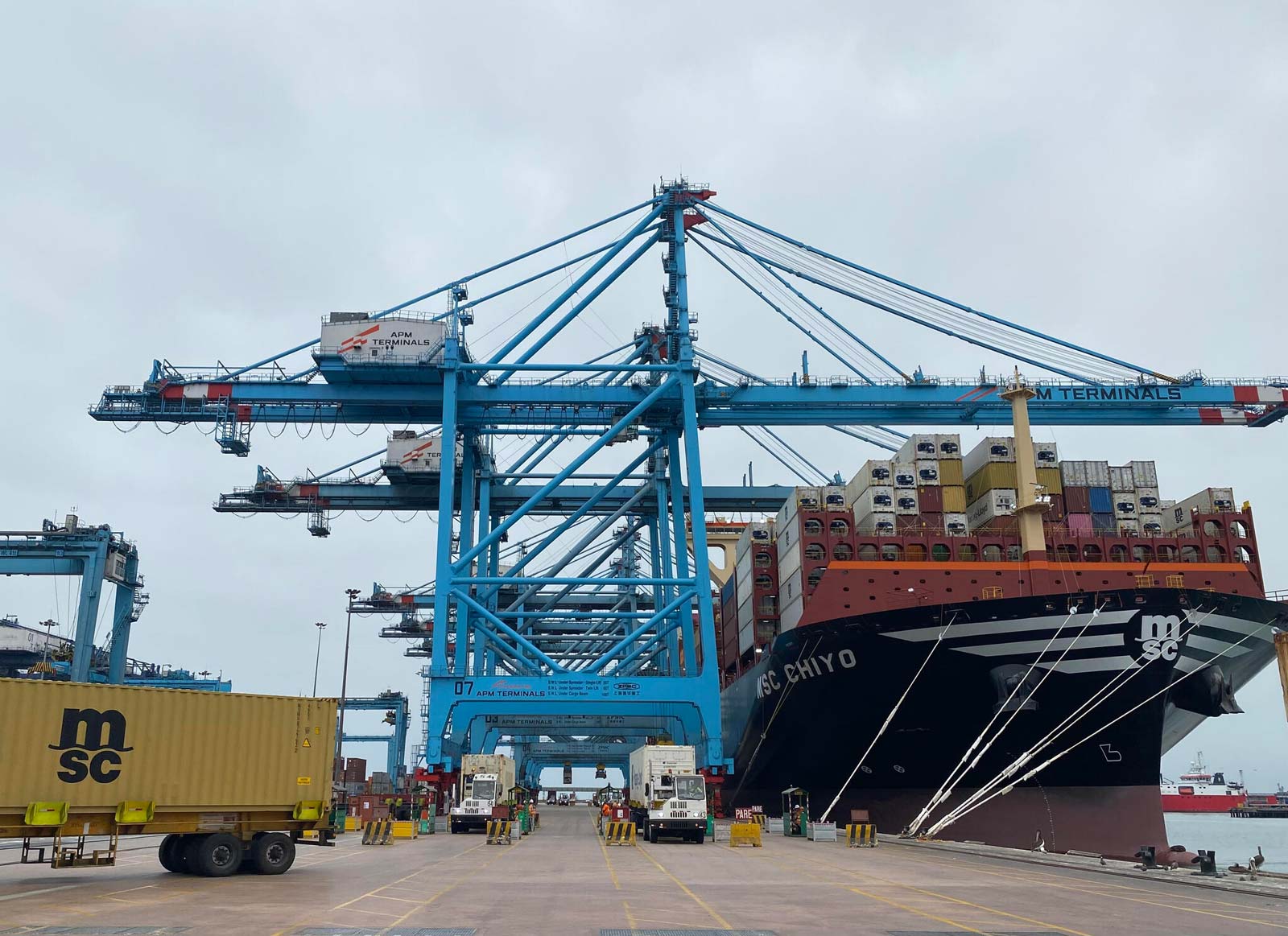 APM Terminals-operated Callao Multipurpose North Terminal welcomed MSC Chiyo, the largest capacity container ship to ever call in Peru.
The container ship, which marked the record, is operated by the largest shipping line in the world MSC and came into operation this year.
With length of 366 metres and width of 51 metres, the vessel is deployed on MSC's ANDES service, which connects Callao with the Asian continent.
MSC Chiyo has a higher-than-normal container capacity due to its maximum draft of 17 meters. With 16,616 TEUs on board, it became the largest capacity vessel to ever arrive on the west coast.
During its stay at APM Terminals Callao, 2,586 crane moves were made in total. This included 1,522 import TEUs and 1,483 export TEUs, which were handled with the terminals five super post panamax ship-to-shore cranes for almost the entire operation.
APM Terminals noted that a crane productivity of 115 moves per hour was achieved.
Fernando Fauche, commercial director of APM Terminals Callao, commented, "One of the factors that make events like this a reality is the great care and priority we give to our internal safety and security standards, ensuring that they are 100% met and providing guarantees to our clients."
(Source: CONTAINER NEWS)
(If there is any infringement, please contact to delete.)